"Oysters Near Me" — Your Search is Over!
When you're searching for an oyster house or oyster bar, you want to make sure you're selecting a restaurant that knows how to properly serve oysters. As a seafood delicacy, oysters require a certain attention to detail and knowledge in order to be properly served and enjoyed.
One restaurant known for its oysters and high quality seafood menu can be found in North Bay, Ontario. That restaurant is none other than Churchill's Prime Rib House.
Make a Reservation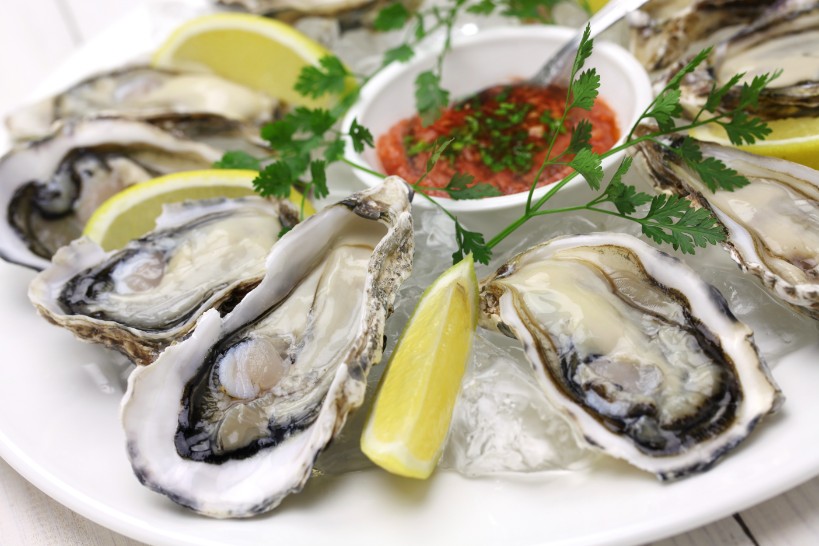 The best oysters in North Bay live at Churchill's. As a fine dining spot in the city, Churchill's is the premiere place to enjoy oysters. Our selection of oysters are a must-taste for any seafood lovers.
Enjoy our oysters with a variety of sauces such as cocktail sauce, mignonette, horseradish, and lemon. Oysters and other seafood items on Churchill's menu pair incredibly well with a selection from our extensive wine list.
Whether you're sitting at a table or at our bar, Churchill's is the best place in North Bay to enjoy oysters. Those eating an oyster for the first time will absolutely love having their first experience at Churchill's!
View the barCultura Menu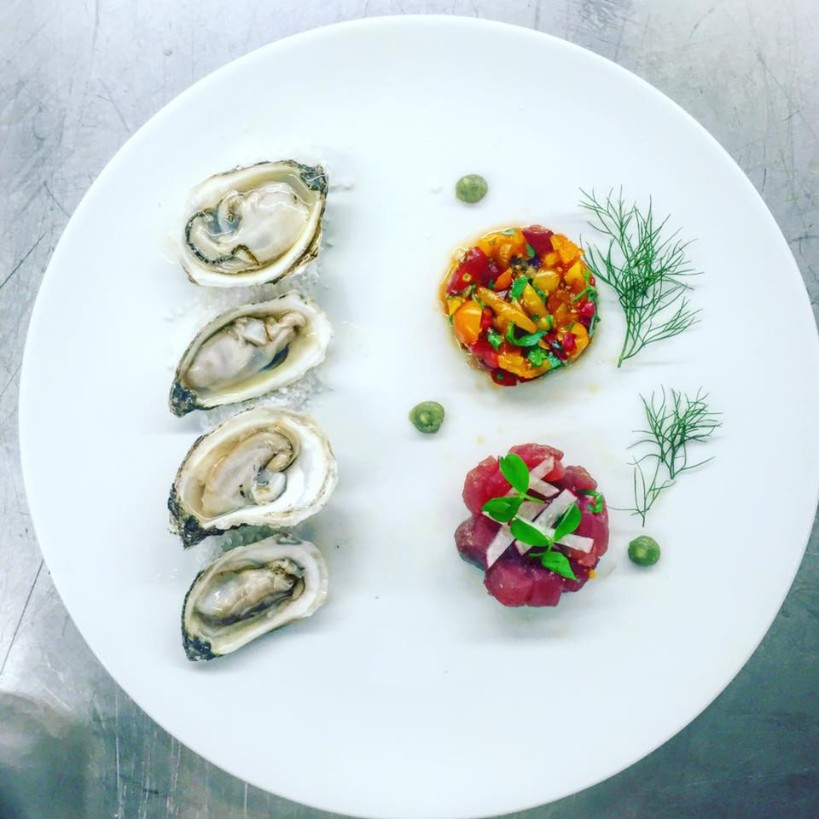 Churchill's
Churchill's has been North Bay's top restaurant for fine dining for over 40 years. Churchill's is continually setting the bar for the Canadian fine dining experience. Between our high quality dishes, impeccable service, and elegant atmosphere, Churchill's continues to be the top place for fine dining in the city. Come for the oysters, stay for the atmosphere!
View the Fine Dining Menu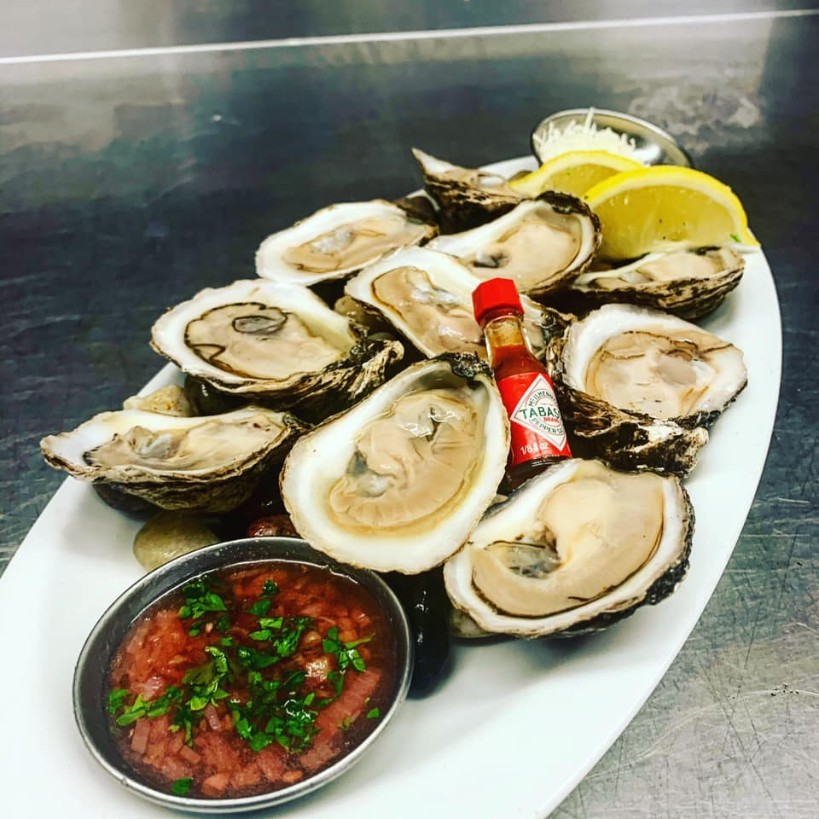 Award-Winning Menu
In addition to our well-known of oysters and seafood menu, we are famous for other items such as prime rib, steaks, wines, craft beers, and more. Many of our dishes are inspired by Canadian and varieties of international cuisines.
Any chef who cooks at our restaurant is incredibly dedicated to their craft, ensuring that your meal is perfect every single time. Whether you're ordering oyster or any other item we offer, you'll understand what separates Churchill's from other restaurants in the area.
View the Fine Dining Menu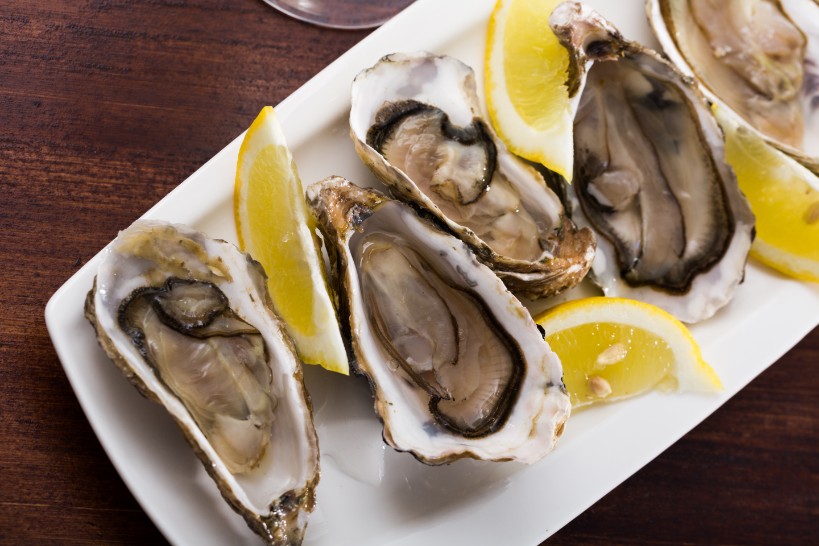 Takeout and Delivery
Dining in-restaurant at Churchill's is always a highly recommended experience. With that said, you can also enjoy your oysters or other favourite Churchill's food from the comfort of your own home. We offer convenient takeout options that you may choose to either pick up or have delivered to you.
Churchill's takeout is also a great way to surprise your loved ones with a special treat! Finish off the work day or school day with a high quality meal that you can enjoy at your own table.
Order Online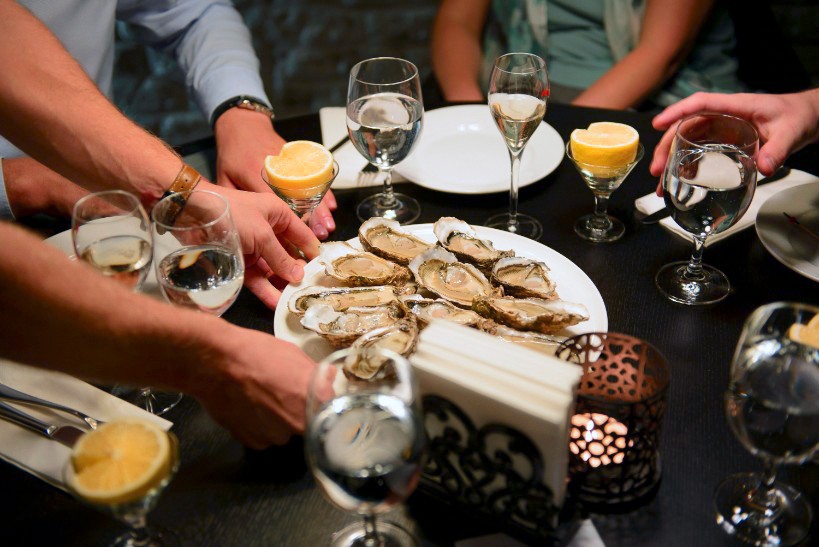 The Loft, Chumbolly's, and barCultura
Churchill's is also home to 3 unique dining areas within the same building! Chumbolly's, The Loft, and barCultura are all areas of the restaurant that each offer varieties of menu items, size, atmosphere, and more. Enjoy oysters in any area of the building! No matter where you end up, Churchill's is a unique location with something for everyone.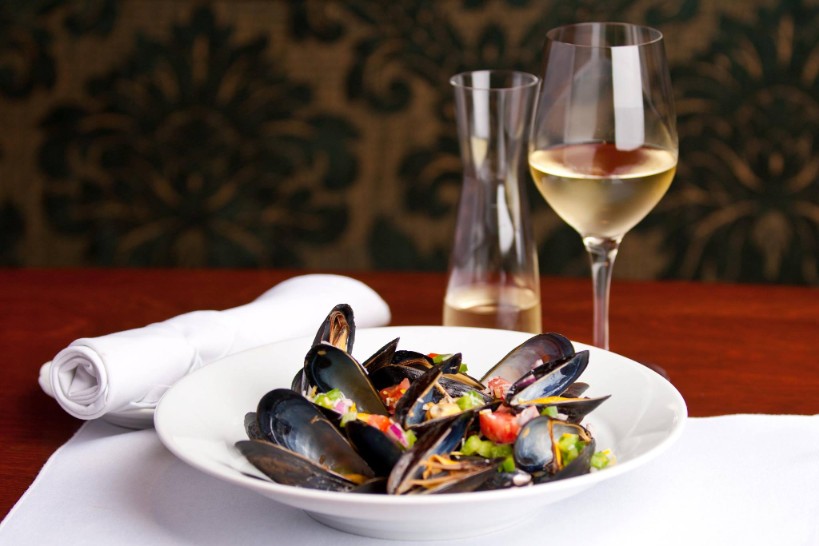 Chumbolly's
Intimate get-togethers live upstairs at Chumbolly's! This smaller area is perfect for those who prefer a more private place without sacrificing the great service and menu of the restaurant. Smaller weddings and gatherings are often booked at Chumbolly's as a result of its warm, intimate atmosphere.
Chumbolly's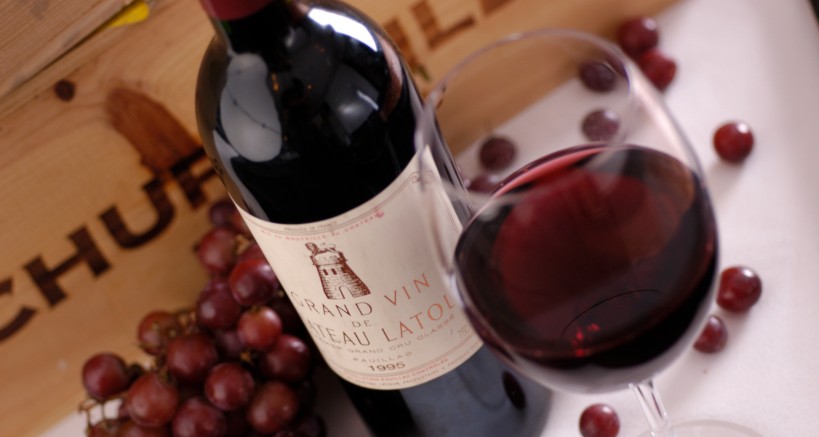 The Loft
The Loft provides a large space for elegance, meals, and entertainment. Over the years, countless larger events have been held at The Loft in Churchill's. An elegant dining experience for special events is hard to find at many restaurants in North Bay. The Loft is the place to be for excellent service, delicious food, and great times with great company.
The Loft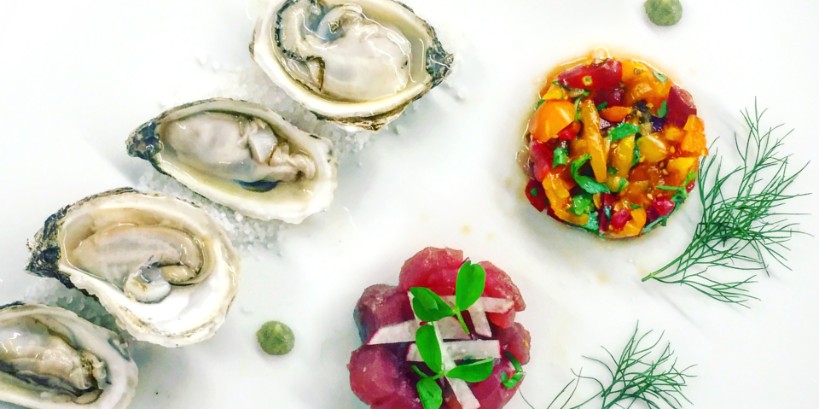 barCultura
The best oysters can be found in barCultura! At barCultura, international flavours find their way to North Bay. barCultura is the latest addition to the Churchill's family. Our chefs travel worldwide seeking inspiration and some of the finest ingredients to bring home.
barCultura's unique dishes have made us the place the be to enjoy oysters. You can enjoy oysters, tapas and cocktails from our frequently-updated menu at barCultura. Fans of oysters and other seafood will find their new favourite spot at barCultura. Oysters are best enjoyed with friends. Come experience oysters unlike anywhere else at barCultura.
barCultura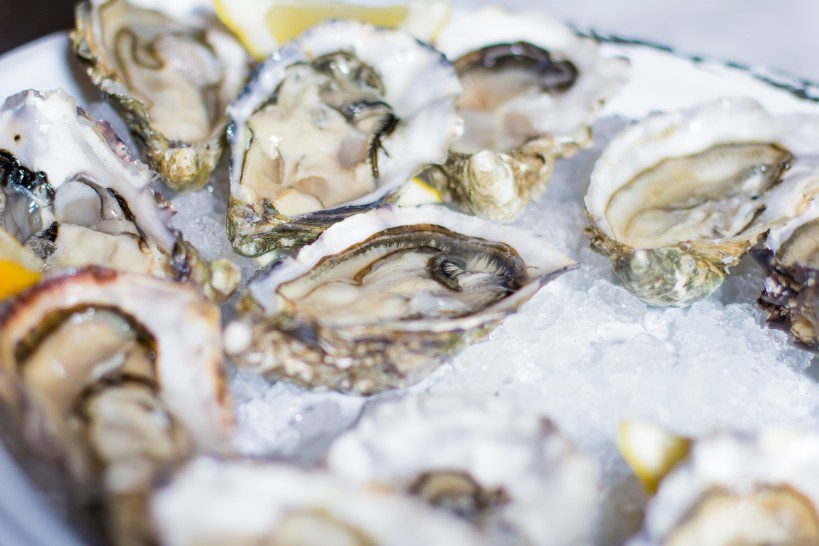 Special Events
Churchill's hosts all types of events, from weddings, to birthday parties, to office parties, and more. Oysters are best enjoyed with others, why not make them a part of your special day?
Our friendly staff is ready to speak with you to plan your big day. From logistics, to food, and more, we're ready to host you and your group!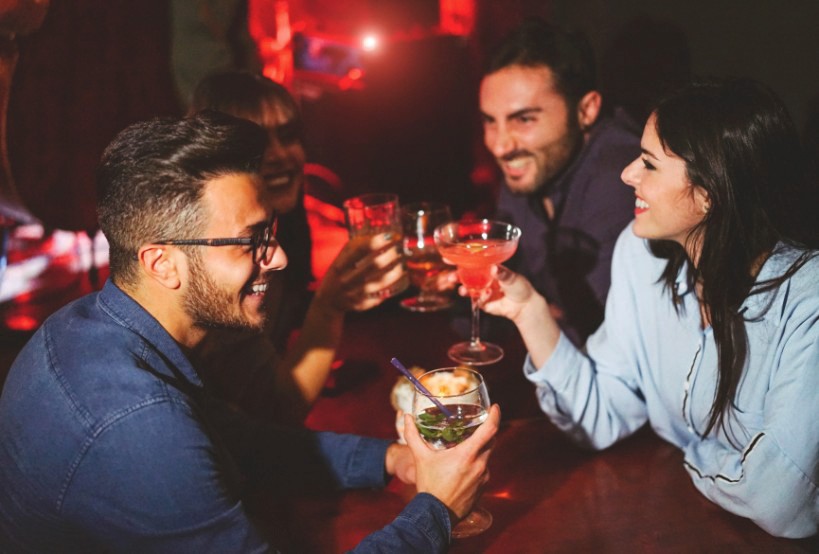 Weddings
Wedding receptions and ceremonies are one of the most popular special events booked at Churchill's! Your special day requires elegance and only the best service possible. Between our in-house catering and variety of spaces, Churchill's is the perfect restaurant to host your ceremony and wedding reception and enjoy a meal with your loved ones.
Larger gatherings can take advantage of the space The Loft offers, while smaller gatherings may opt for a more intimate setting upstairs at Chumbolly's. Regardless of which part of the restaurant you host your ceremony or reception, you are sure to experience the same high quality of food and service to make you feel incredibly special on your big day.
Weddings at Churchill's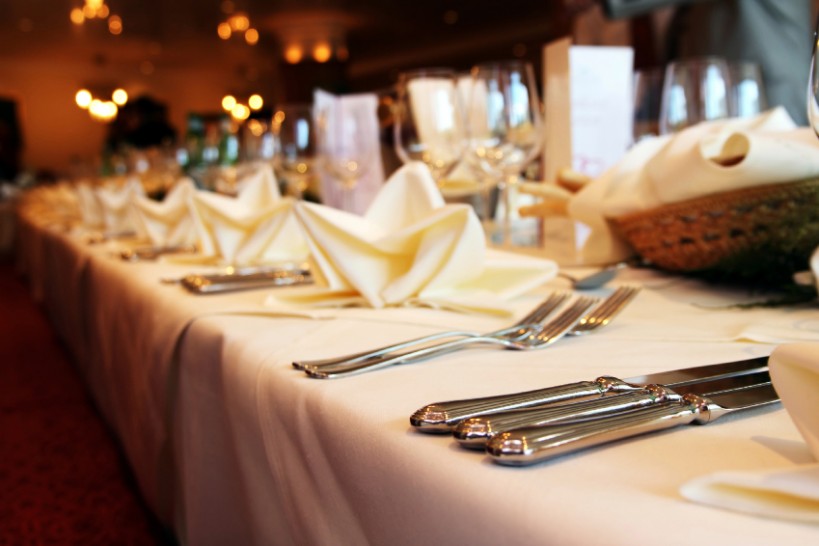 Wedding Menus
Wedding menus at Churchill's include both buffet and plated dinner styles. Churchill's offers traditional and custom menus to accommodate the needs of you and your guests. We also offer the option for hors d'oeuvres to be served to guests during cocktail hours, as well as a seafood midnight buffet.
Priced per person, there are numerous high-quality options and different course sizes to choose from. Churchill's also offers additional options to make your wedding celebration even more spectacular. Bar options include open, cash, and cap. A selection from our award-winning wine list provides you and your guests with some of the finest wines to perfectly accompany your meals.
Weddings at Churchill's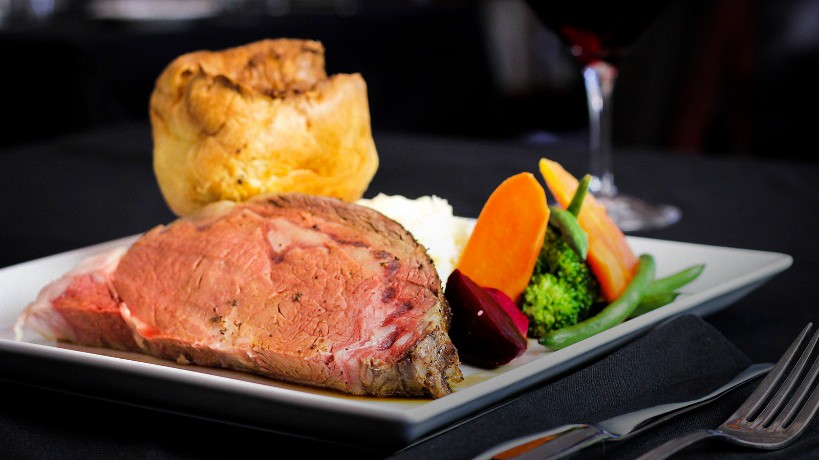 Churchill's Catering
Enjoying oysters and other delicious food from Churchill's doesn't have to involve going to the restaurant or even ordering takeout. We offer off-site catering as well!
Whether you're hosting a wedding at a venue of your choice, or simply hosting a large get together elsewhere. Churchill's will bring the kitchen to you. Worry less about making food, and spend more time enjoying yourself with friends and family.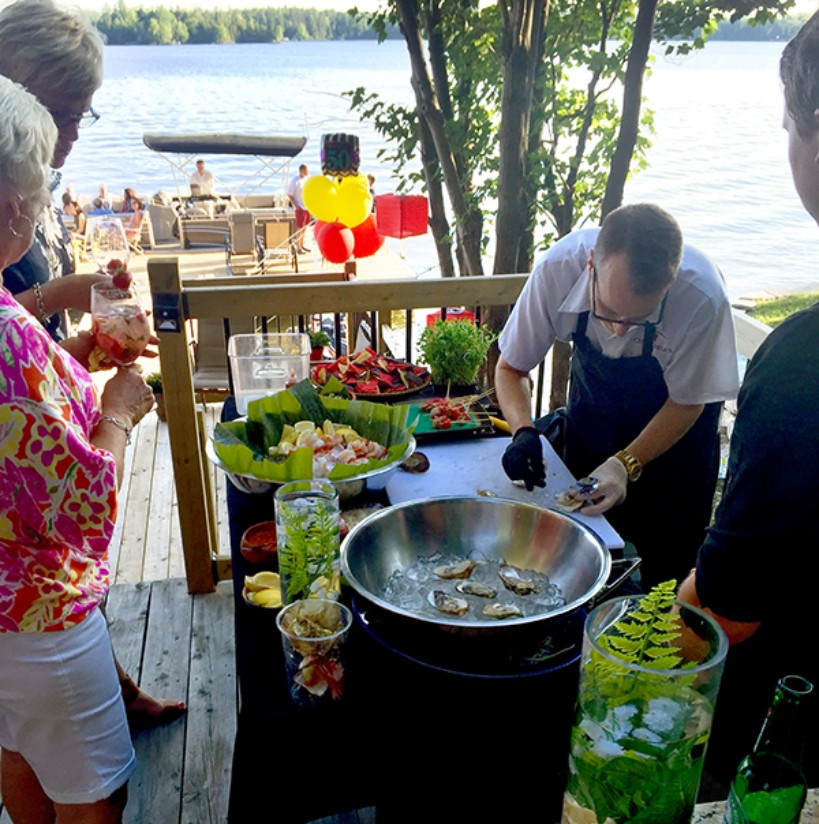 Surrounding Neighbourhood
Churchill's is located in the heart of North Bay's Ferris neighbourhood. Right next to Sunset Park, the picturesque setting is a wonderful backdrop for wedding photos, or simply a nice, quiet part of town to take a walk through before or after your meal.
Churchills' proximity to numerous hotels also makes us a great place to host events where some guests will arrive from out of town. Your out-of-town guests can leave their car at the hotel parking lot, as our restaurant is just a short walk away!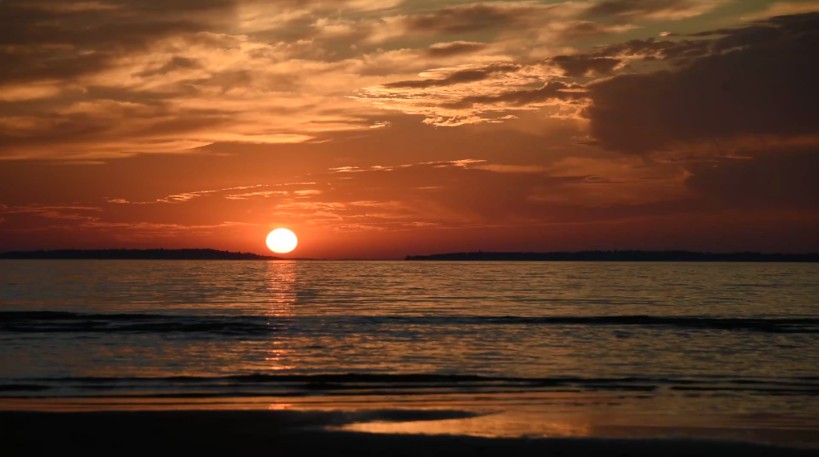 Make a Reservation
Whether you're looking to book a regular dinner or a special event, making reservations at Churchill's is easy. Simply call or email the restaurant to book your next night out. Our restaurant can be reached from our contact page or 705-476-7777.
Make a Reservation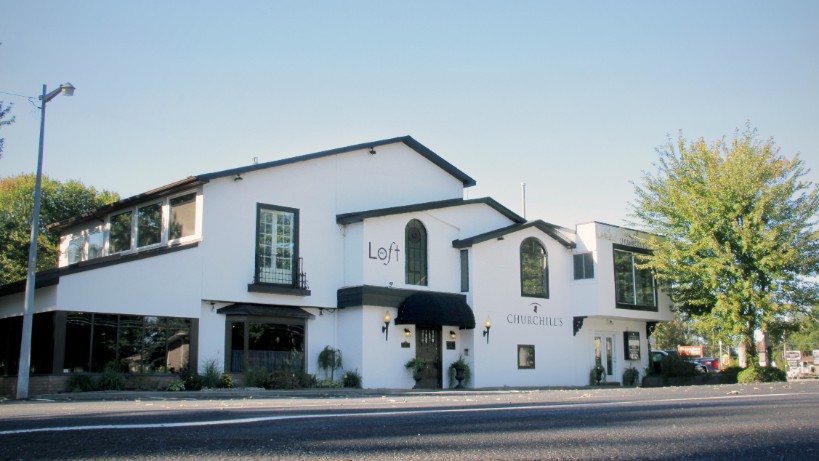 Visiting North Bay
With its breathtaking waterfront, vibrant downtown businesses, arts and culture, North Bay is one of Northern Ontario's hidden gems. North Bay's close proximity to nature and urban setting make it a unique place with plenty to offer.
North Bay is an excellent destination to host events if you're expecting guests from out of town. The drive from the GTA is only a few hours and takes visitors right through the best of cottage country.
If you're taking a trip for some oysters at Churchill's, exploring the rest of North Bay is a must! Enjoy oysters, and take in all that the city has to offer.