The menu below is dine-in only
Artisanal Breadbasket – 8
Freshly baked olive oil Focaccia with house churned sea salt butter.
barCultura Caesar – 18
Crispy Brussels sprouts, grilled broccoli, Manchego cheese dressing, hickory sticks.
Whole Leaf Hearts of Romaine – 18
Applewood bacon, roasted garlic & Dijon vinaigrette, pompodom chips.
Pan Seared Scallops – 27
Prosciutto di Parma, spring peas, grapefruit & thyme brown butter.
Burrata Salad  – 22
Fresh Mozzarella, arugula, candied pecans, maple balsamic, grape tomatoes.
Pan Fried Gnocchi – Appetizer 24 | Full order 38
Florentine sauce with asparagus & parmesan.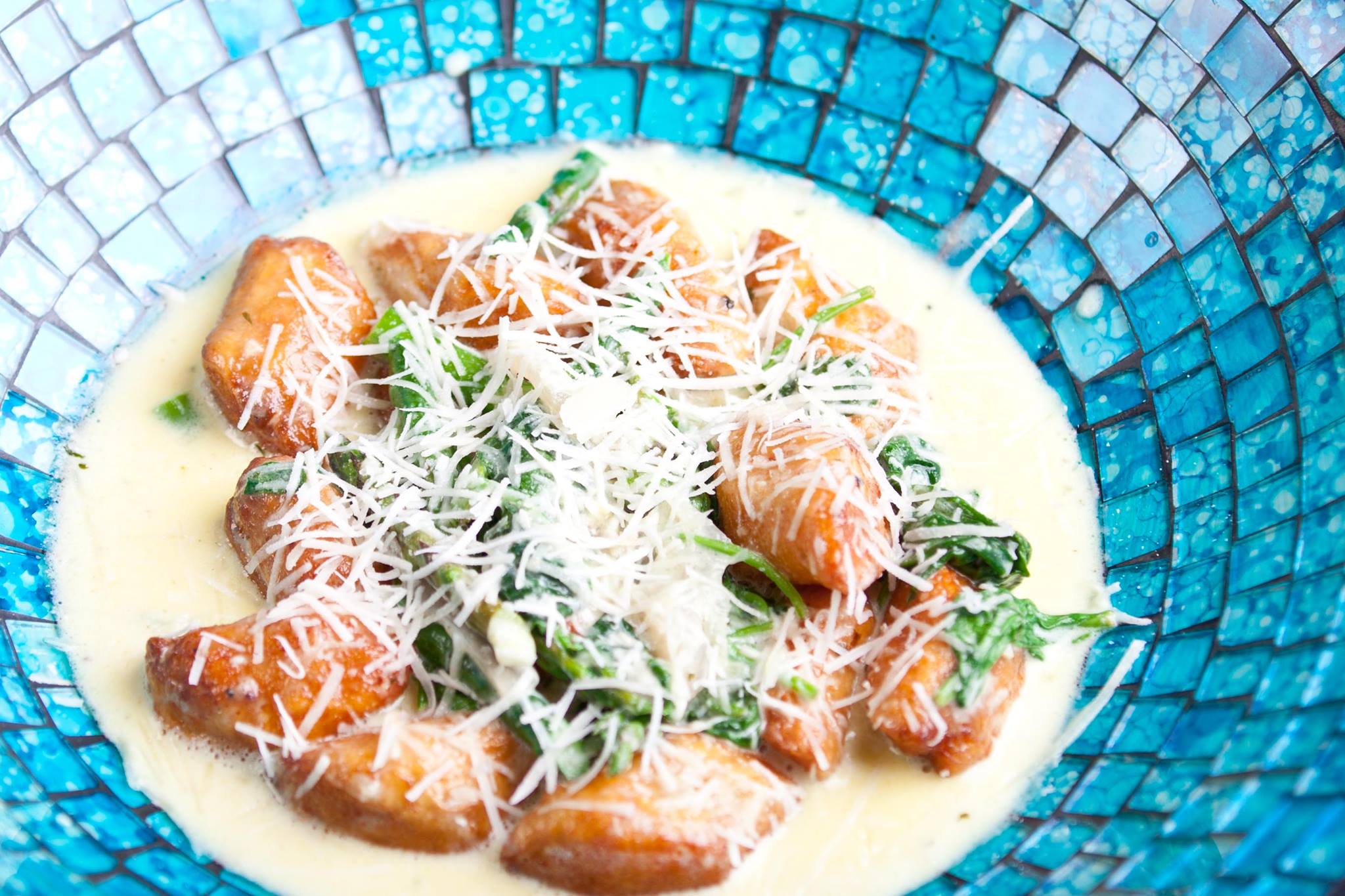 Jumbo Shrimp Cocktail – 24
A classic steakhouse tradition with horseradish sauce & lemon.
Village Greek Salad – 18
Cucumbers, bell peppers, red onions, kalamata olives, tomatoes & sheep's feta.
Korean Steam Buns (3) – 16
Choice of hoisin duck, pork belly or shitake mushrooms, red dragon sauce & kimchi.
Escargot Vol au Vent – 22
Wild mushrooms, bacon, roasted red peppers, thyme cream sauce.
Charcuterie Board – 28
A selection of Spanish & Italian meats, cheeses, breads and accompaniments.
On The Side
Sauteed Mushrooms – 6
truffle + sea salt
Roasted Brussels – 7
cashews + bacon
Heirloom Beets – 6
sesame + ginger
Loaded Double Potato – 6
cheese curds + serrano ham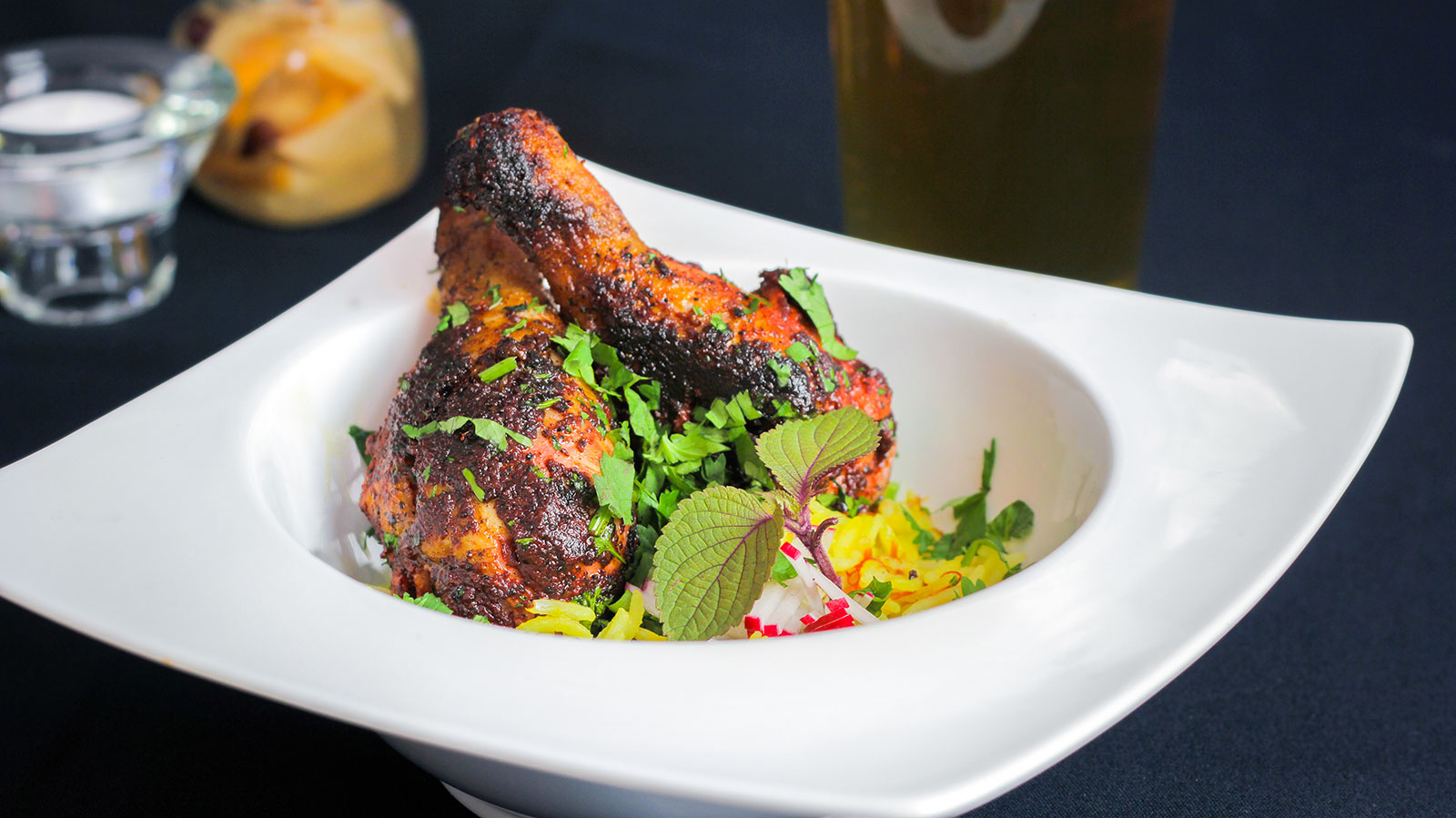 The Wagyu Burger – 28
House double smoked bacon, truffle aioll, horseradish Dijon, aged cheddar on potato bun with fresh fries.
Grilled Ontario Rack of Lamb – 58
Herbs de Provence, baby potatoes, autumn vegetables, garlic & caper sauce.
Jerk Hakka Shrimp Noodles – 36
Peppers, bok choy, snow pea leaves, black tiger shrimps, house ramen noodles.
Roasted Ontario Breast of Chicken – 36
Parmesan risotto, fig & port sauce, fall vegetables, rosemary butter.
Agnolotti Pasta – 34
Filled with ricotta & basil, roasted butternut squash with caramelized onions and toasted walnuts.
Atlantic Salmon – 36
Miso maple butter, nori & ginger rice, wafu salad with charred orange ponzu sauce.
Prime Rib – 8oz 48 | 14oz 65
Yorkshire pudding, mashed potatoes, au jus, with seasonal vegetables.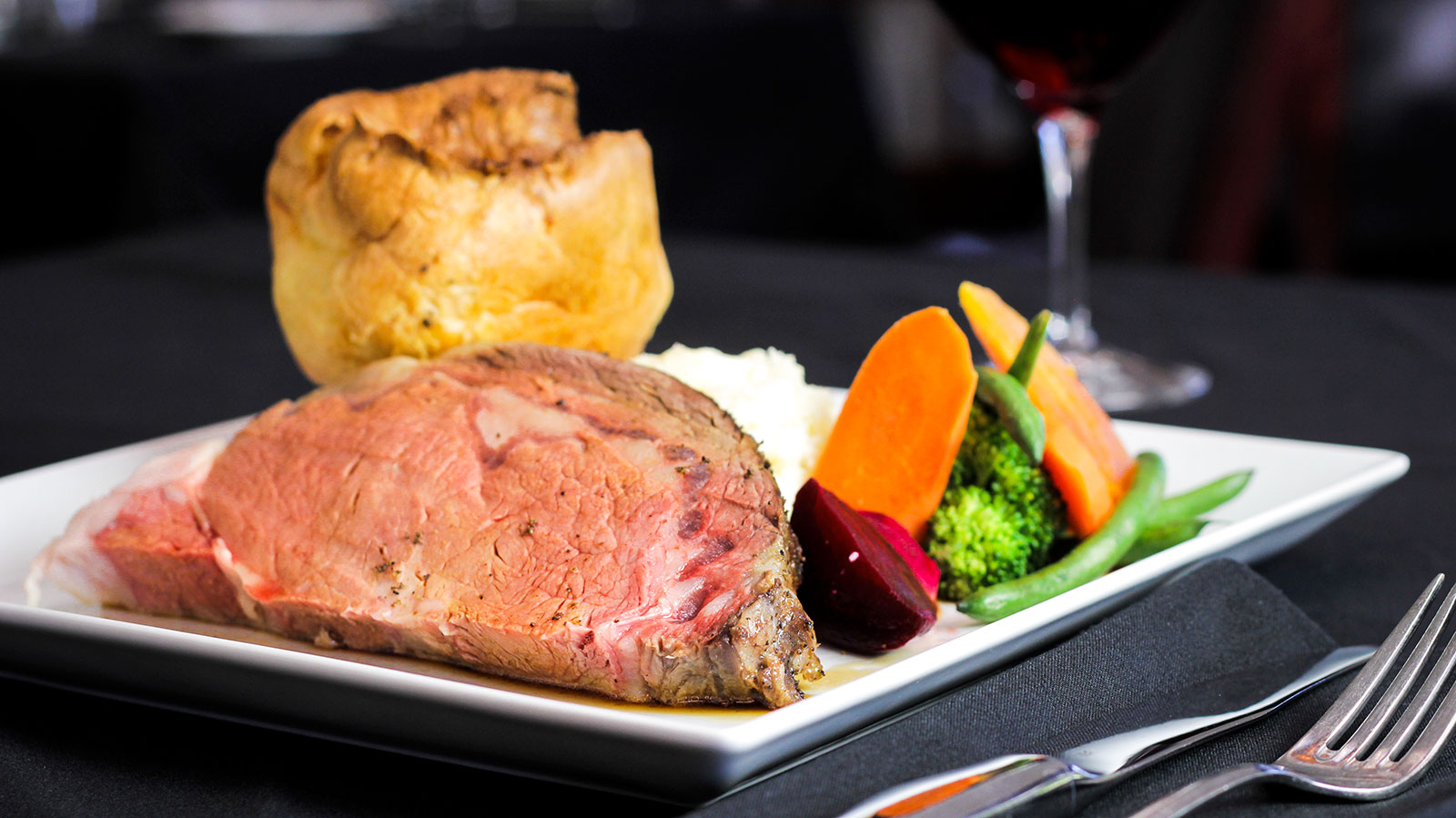 Braised Angus Short Ribs – 44
Pesto ricotta gnudi, seasonal vegetables, Madeira & shallot gravy.
Filet Mignon 8oz – 62
Cheddar & chive potato au gratin with red wine jus, seasonal vegetables.
From The Wood Fire Grill
Prime New York Strip loin – 10oz 60
Prime Grade Ribeye – 12oz 70 | 20oz 95
All Steaks are accompanied with choice potato & seasonal vegetables on the side.
Wine List
Our wine cellar has been awarded the Glass Award for our outstanding quality and selection of vintage wines.
Our wine list is hand-picked and updated weekly.