North Bay Restaurants
Of all the restaurants in North Bay, one standout restaurant provides a high quality, fine dining experience unlike any other place. The restaurant in question is none other than Churchill's Prime Rib House.
Fine Dining Restaurants in North Bay Ontario Canada
For over 40 years, Churchill's has been the leading restaurant for Canadian fine dining in North Bay. Between our delicious menu, elegant atmosphere, and impeccable service, Churchill's is one of the best restaurants in North Bay.
Next time you're considering eating out, skip the fast food and skip the other restaurants. Churchill's will be a dining experience unlike any other.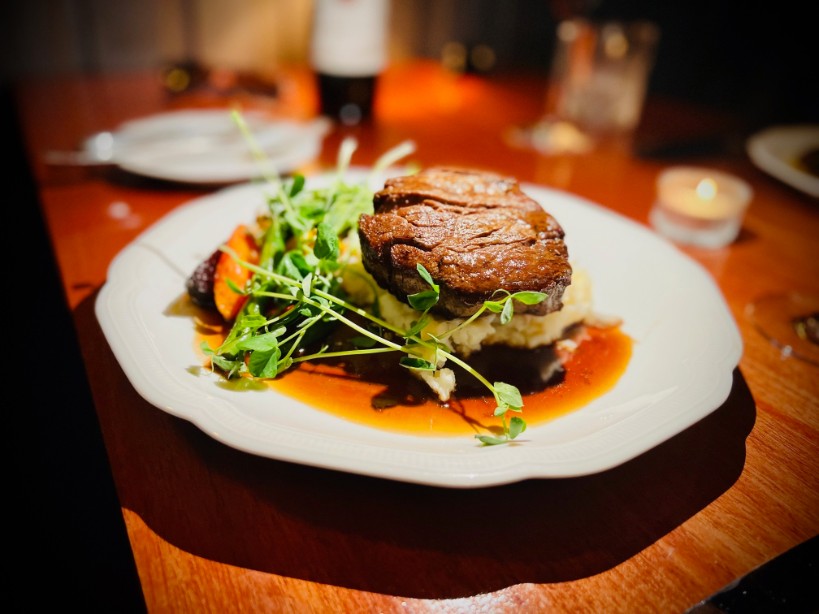 Churchill's in North Bay Ontario
In North Bay, Churchill's is more than just a restaurant. It's a beloved meeting spot, it's a place where celebrations are hosted, and a place where memories have been made for over 40 years. There's a reason why our restaurant receives highly rated reviews over and over again from casual diners and foodies alike.
If you're a fan of craft beer, Churchill's has a unique selection of Canadian craft beer brewed locally in North Bay. North Bay is home to some of the finest breweries in all of Canada, and Churchill's has teamed up with some of them to serve you some of the best Canadian beer to enjoy with your food.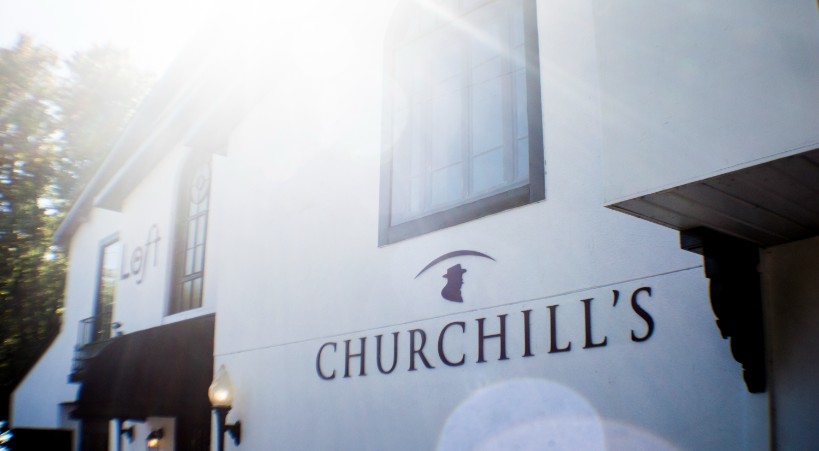 Award-Winning Menu
Our talented chefs offer the best food in North Bay. Between some classics such as prime rib, steaks, seafood, and more, our award-winning menu offers the best of Canadian fine-dining in North Bay.
Churchill's ranks among the top 50 restaurants in all of Canada. When you indulge in a delicious meal during a night out at Churchill's, you'll understand why our restaurant continues to rank so highly in all reviews.
Churchill's offers meals from all cultures. From Canadian, American, Asian, Thai, Italian, Greek, and more, there are international delights for all palates!
View the Fine Dining Menu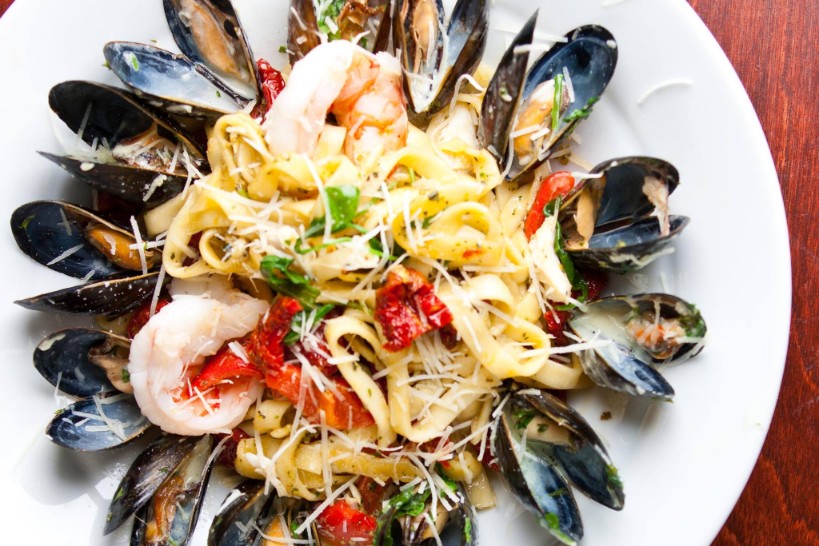 Top Notch Service
Churchills' offers service unlike any other restaurants in North Bay. Our staff is not only friendly and attentive, but also incredibly knowledgeable. During your next visit to Churchill's, consider asking your server for recommendations. Between their knowledge of pairings, food ingredients, and more, our servers are ready to help you decide on a meal that's perfect for your tastes.
Quality service doesn't end with dining. Our entire team is here to help you in any way possible. If you're looking to host an event at Churchill's, our staff is ready to help work out the details of food and more with you and take the stress out of planning.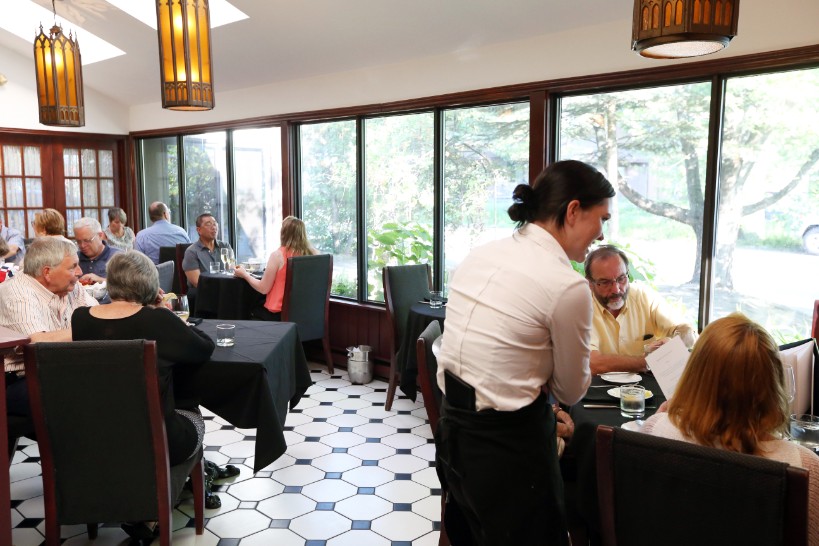 The Loft, Chumbolly's, and barCultura
Churchill's in North Bay is home to The Loft, Chumbolly's and barCultura. These three different areas of the restaurant offer unique food categories and atmospheres for all tastes.
The Loft is famous for the many events that have taken place in it over the years. Weddings, office parties, birthdays, and more hosted at The Loft are always a successful, memorable time. Enjoy a meal, entertainment, good times and great company!
Chumbolly's offers a more intimate place to meet. Located upstairs at Churchill's, Chumbolly's is a smaller area that is popular with groups looking for an area that's slightly more private, but still allows guests to enjoy all the best of Churchill's' menu and other offerings.
barCultura is the newest addition to the Churchill's family. barCultura isn't a pub, and it's not your average bar either. barCultura is a laid-back, relaxing environment that features cuisines from all across the world.
Our chefs travel worldwide, seeking the finest ingredient to bring back home to Canada. These international delicacies can be enjoyed in North Bay thanks to barCultura's chefs. Enjoy oysters, tapas and cocktails from our frequently-updated menu, every night of the week.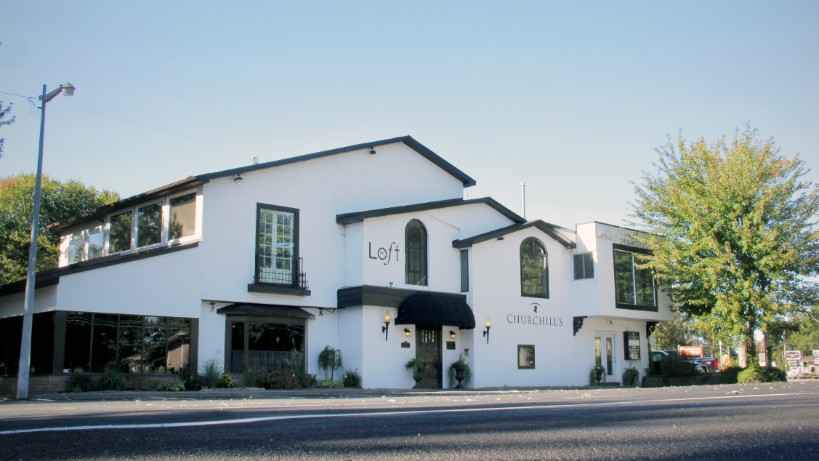 Takeout and Delivery in North Bay
t
Order Online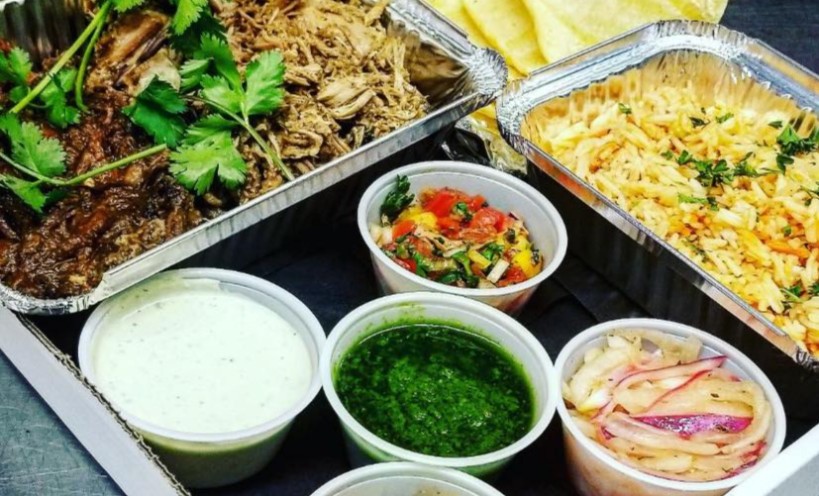 Groups and Special Events
Churchill's is one of the best restaurants to host special events. Churchill's has hosted weddings, parties, birthdays, and everything between. Providing various spaces and amenities, Churchill's is a place that's ready to help make your big day a success.
Booking your event with Churchill's is as simple as calling or emailing our restaurant. Our staff is ready to have a helpful discussion with you regarding logistics, prices, additional items, food menu, and more. Our staff reviews all details carefully to ensure a smooth experience. You and your guests will love the food, the atmosphere, and everything else that our restaurant has to offer.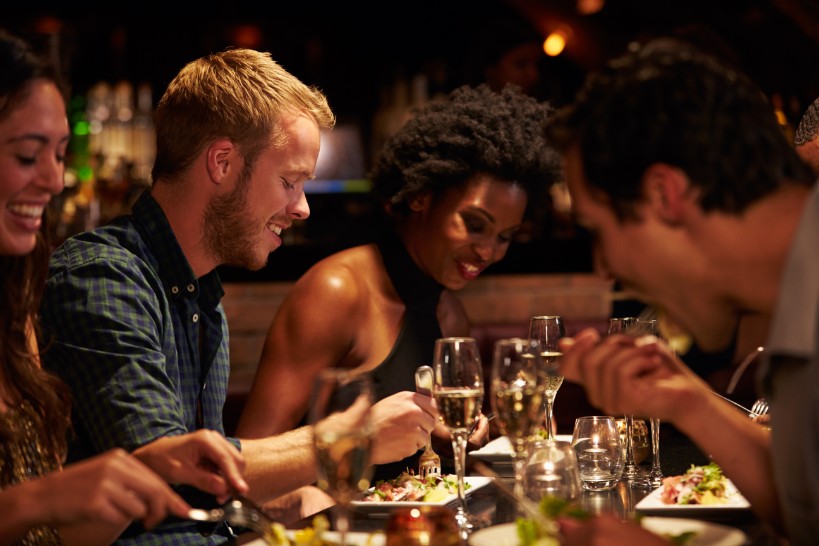 North Bay Wedding Venue
Nobody else does elegant wedding receptions and ceremonies in North Bay like Churchill's! Whether your group is smaller or slightly larger, Churchill's is a one-stop-shop for your wedding ceremony or reception. Churchill's' special wedding menu options allow you to choose meals based on the needs of you and your guests.
There is also room for entertainment and dancing as the night goes on! When it comes to wedding receptions in North Bay, Churchill's remains the place to be, with some of the highest rated reviews in all of North Bay.
Weddings at Churchill's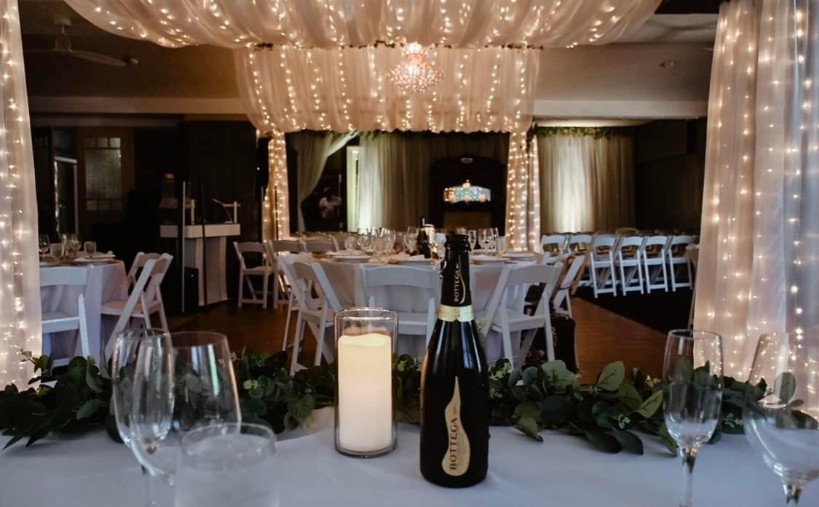 Wedding Meals
When you host your wedding reception at Churchill's, you get to decide what kind of food is served. Dinner categories at Churchill's include both buffet and plated dinner styles.
Churchill's offers traditional menus and custom menu options to accommodate the needs of you and your guests. Priced per person, there are numerous high-quality options and different course sizes to choose from.
Churchill's also offers additional options to make your wedding celebration even more spectacular. Bar options include open, cash, and cap. An award-winning wine selection provides you and your guests with some of the finest options to perfectly accompany your meals.
Churchill's also offers the option for hors d'oeuvres to be served to guests during cocktail hours.
Weddings at Churchill's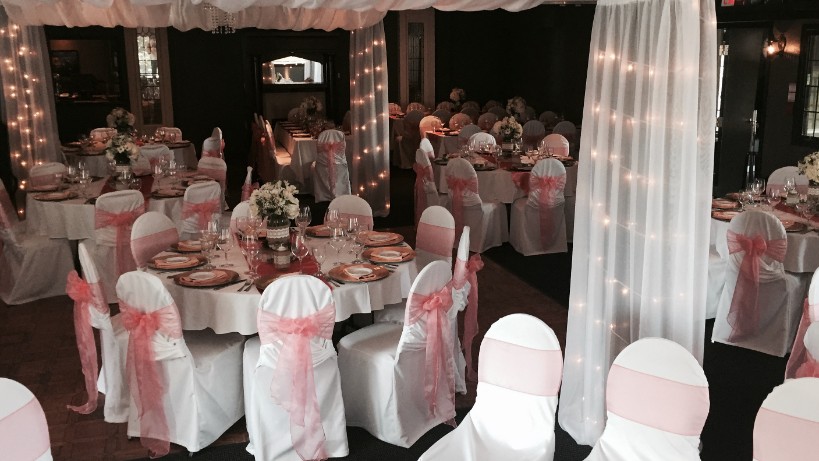 Plated Dinners
Plated dinners are a traditional, beloved option for weddings offered at Churchill's. There are two different menu options available.
For $55 per person:
Choice of either house salad or Caesar salad; all guests receive the same appetizer once you make the selection
Three choices of main courses: prime rib, chicken, or gnocchi
For $60 per person:
Three choices of appetizers: house salad, Caesar salad, escargot; all guests have a choice of appetizers
Four choices of main courses: prime rib, chicken, gnocchi, or salmon; all guests have a choice of main course
Chef's creation dessert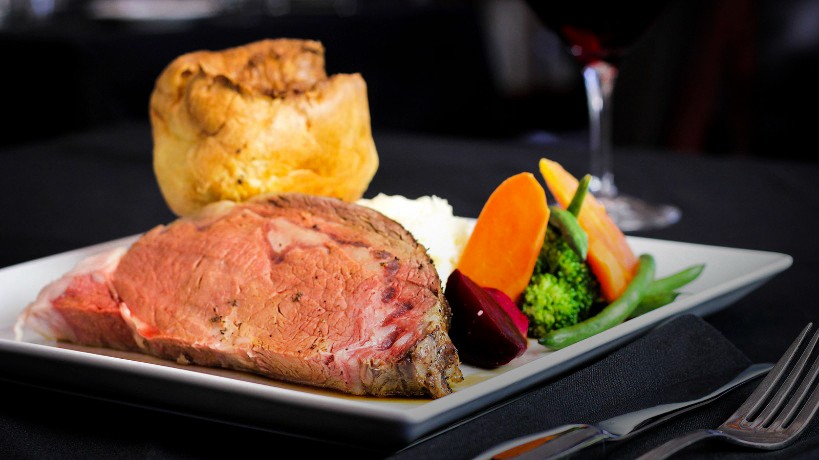 Buffet
As an alternative to traditional plated dinners for weddings, Churchill's also offers a buffet menu option for $55 per person.
Included:
Two salads
One starch
Chicken: choice of grilled, stuffed, or roasted
Prime rib of beef
Chef's creation dessert
Weddings at Churchill's
In-House Catering
If you're seeking catering, Churchill's is the perfect option for when you have your own venue in North Bay, but require an extra hand with the food. Churchill's will bring the kitchen to you!
Thanks to our full-service catering, you can host an impressive and memorable dinner party without having to spend your day in the kitchen. The reviews of Churchill's catering are just as highly-rated as our dine-in experience!
Relax and enjoy time with your friends and family, and let Churchill's ensure your dining experience is flawless and hassle free. We'll help you show everyone an incredible time with our exceptional Canadian menu.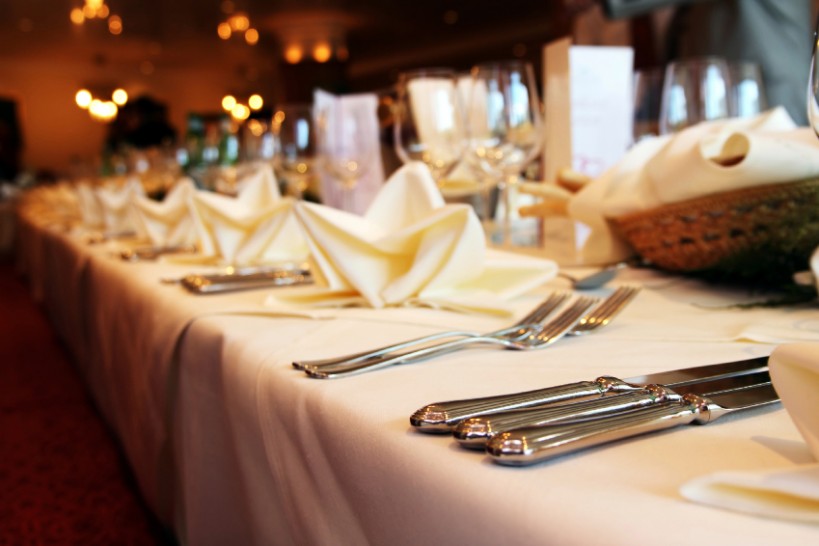 Lakeshore Drive North Bay
Churchill's is located on North Bay's iconic Lakeshore Drive. Right next to the former site of the legendary White Owl Bistro, Churchill's is in the heart of North Bay' Ferris neighbourhood.
Just steps from North Bay's Sunset Park, those exploring the area can take in the picturesque atmosphere on the beach, at the park, or down the streets of its quiet neighbourhood. Sunset Park has been a favourite spot of couples taking wedding photos. Its close proximity to our restaurant allows newlyweds to focus on taking beautiful photos, instead of worrying about rushing to the reception.
Churchill's location on Lakeshore Dr. is what makes us a top choice for those hosting weddings and other events where guests may need to travel from out of town. Churchill's is just a short walk from numerous hotels in the area. Your guests can leave the car at the hotel parking lot and make it to your special day within a few short minutes.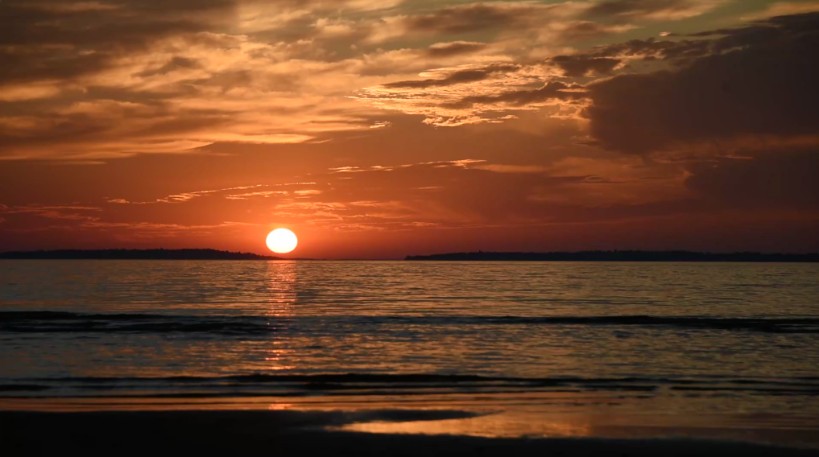 Make a Reservation
Making a reservation with Churchill's is as simple as calling or emailing our restaurant. Whether you're seeking a reservation for a dinner, or a larger event, our friendly staff is ready to book your next big night out.
Make a Reservation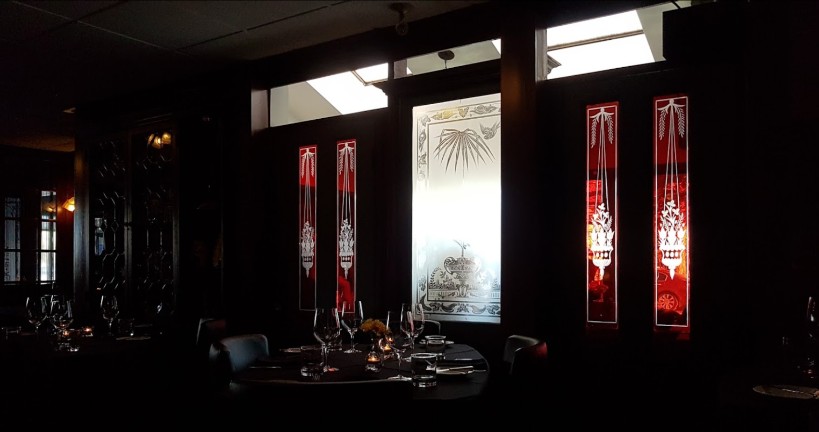 Visiting North Bay Ontario
Churchill's reputation as a high-quality restaurant has remained constant not only in North Bay, but also amongst travellers, both Canadian and American and those from even farther abroad. Churchill's Prime Rib House is one of the places in North Bay that travellers consider a highlight to visit.
During your trip to North Bay, consider exploring everything else this quintessential Canadian city has to offer. Between its beautiful waterfront, close proximity to nature, vibrant downtown businesses, and arts and culture, there is something for everyone.
North Bay is located in the heart of Northern Ontario. Those choosing to travel from down south may be surprised how short of a drive it can be. The drive from the GTA to North Bay only takes a few hours. A smooth ride on Highway 11, you'll experience the best of Canadian cottage country in an urban setting when you arrive.
A trip to North Bay is always worth taking, especially for an event or dinner at a place like Churchill's. Travel can be full of fast food. Next time, treat yourself and your family to one of the best fine dining restaurants in Canada. Churchill's in North Bay is waiting for you.